Your Love Gifts - How you may send them
You may send your Love Gift by,
1-
Credit card
through PayPal.
2-
Check, Bill Pay or money
order in US dollars to:
MINISTERIO LAS PERSEVERADORAS
P.O. Box 34126
Bartlett, TN 38184
U.S.A.
"Las Perseveradoras" (Women Of Perseverance)
is a non-profit organization [US IRS 501 (c) (3)].
Your information is confidential and will not be shared with any other organization. With your donation, you will RECEIVE A TAX-DEDUCTIBLE RECEIPT WITHIN THE U.S.A.
Your donation is not reimbursable.
Your generous gift, regardless of the amount, is a greatly appreciated blessing. We'll manage your donation with integrity. It will be stretched to the max, just like you do with your own budget.
Maritza and Edification Team



LIVES YOU BLESS THROUGH YOUR
It is a great blessing to have the opportunity to listen to your teachings about different current issues based on the Word of God.
I have learned so much through your messages.
May God continue blessing you always,
Elizabeth
Ponce, Puerto Rico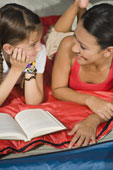 Maritza's messages give so much; I have been greatly edified and they made me reflex a lot.
Thank you for your great help.

Jenny
Guayaquil, Ecuador
Through your program, Las Perseveradoras, you have filled voids in my life.
Luz Adiela
Medellín, Colombia
Pedro David Padilla shares:
May God bless you. Greeting from
Stereo Fortaleza 99.7 FM Christian Radio Ministries airing in San Francisco De la Paz, Olancho, Honduras.
It is a blessing for us to air your beautiful program. We know it is a great blessing to God's people. Daily God builds up your precious ministry, knowing that when Christ returns, He will find it given much fruit.
Rebecca from Tegucigalpa, Honduras posted on our
facebook
wall:
Dear Maritza,
As always, I admire your dedication and commitment to the Lord's work. We pray for you and keep you in our hearts.
May the Lord continue strengthening you daily and may He be your sun and shield every day.
Patricia
posted on our
facebook
wall:
May God bless you greatly.
I live in
Panama
and Saturdays I listen to your program on radio. You edify richly my life. I have learned a lot.
Thank you.
Jessica shared in our
facebook
wall,

"You are a great blessing to my life. Your ministry teaches me a lot and it makes me feel appreciated. May God bless you with many blessings and strengthen your life so you can continue feeding people like me
who needs it.

We pray God bless your radio ministry. We have been airing your program Mondays and Fridays at 12:30 AM local time… and we have received very special feedback.
Let me tell you that your program is well produced, spiritually structured and many women feel identified with it.
Estéreo Emanuel 98.7 FM
Tacaná, San Marcos, Guatemala C.A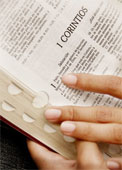 Every time I listen to your programs I'm encouraged spiritually, especially since I'm going through some difficult trials... Glory to God for your uplifting programs!
Continue with your precious ministry. It is not in vain; to me personally it has helped me a lot to listen to your teachings.
May God bless you,
Denia
Mount Vernon, Georgia
Thank you for this message of hope; I listen to your program in
Lima Peru - Radio INTEGRIDAD.
You always have words from God for us women.
God bless your ministry,
Malena Mendoza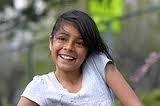 I have listened to your teaching on SPIRITUAL prosperity. It has encouraged me a lot; my family is very poor.
Thank you,
Jenifer (11 years old)
Bogota, Colombia
Thank you for your messages, which arrive in moments that I am alone or with health or financial problems. Your words are an encouragement to my spirit and give me strength to continue and persevere. I know the Lord is my confidant, friend, husband, brother and when I search Him, He is always ready to hear my prayer.

I bless you in the Lord's name,

Nancy
Bogotá, Colombia
Elizabeth from
Mexico
wrote to Maritza:
Thank you so much. Truly, you do not know how grateful I am to you for answering my e-mail. Your response was such a blessing to my life and I do not have the works to express my gratitude. My heart rejoices and God gave me peace.

I do not have the pleasure to know you in person, but only a woman according to God's own heart can have words of comfort and hope for women like me.

May God bless your ministry greatly.

Dear Women of Perseverance,
I'm thankful to Almighty God for your program and each of your messages taught, especially this one (Discernment in dating).
I have a 17 year old adolescent and I believe your teaching is sent by the Lord for her.
With love and gratitude I'm sending a fraternal embrace for being concerned with this youth which Satan wants to snatch.
God bless,
Ángela
Colombia
I have been greatly edified with your teachings. With your advice I have learned how to persevere even in the mist of trials.
May God bless you today and always,
Rosa
Tampa, Florida
I'm Alicia Marquez and I'm one of your excellent program followers.
Thanks to God because you are a great blessing to me, in my life. May God fill you up with His wisdom and understanding.

Love,
Alicia Márquez
Venadillo Tolima, Colombia
Will you prayerfully consider sponsoring the proclamation of the Word of reconciliation, declaring "Jesus Christ, and Him crucified" to thousands of people so that He may add to His flock all those who receive Him? Your Love Gifts

"Every time I think of you, I give thanks to my God. Whenever I pray, I make my requests for all of you with joy, for
you have been my partners in spreading the Good News about Christ
from the time you first heard it until now. And I am certain that God, who began the good work within you, will continue his work until it is finally finished on the day when Christ Jesus returns." (Philippians 1:3-6 New Living Translation)